BIG HERO 6 Interview: Meet Baymax – index-art.info
Baymax, the robotic health companion in Disney's BIG HERO 6, is CineMovie's health advisor for the day, and we're getting to know the lovable. This Pin was discovered by Mo3 White. Discover (and save!) your own Pins on Pinterest. #BigHero6 #MeetBaymax. Disclosure And for us mom, the opportunity to interview the voice of Honey Lemon (see the image below). Before.
Stress always induces something else, so definitively I would love a cure for stress. What part of yourself do you see in Honey Lemon? It was a gift for me to be giving a Disney Character to generations.
Disney has always been part of my life and has shaped my life. It teaches me what everything magical, innocent, hope and love. All these beautiful scenes were given to me as a child and to give that back it is beyond amazing.
"Big Hero 6" Review (Spoiler Free) and Interview With Cheryl Davis! - WDW RadioWDW Radio
What part of Honey Lemon do you wish you had? The ability to run in heels. Do you think the world is ready for a Latina Superhero? What powers would she have? Honey Lemon is Latina and she happens to be a superhero and the world is ready for her. Honey Lemon was not written as a Latina character but I got to put a lot of my personality into the character. Like a term of endearment. I was allowed to put something of myself into Honey Lemon character which is the accent.
Fransokio is kind of a hybrid city and I feel that Latinos live in hybrid states as well. How do you breach the 2 cultures?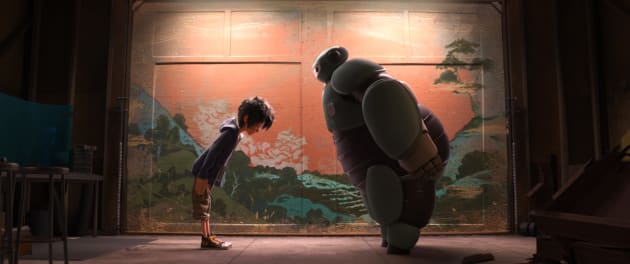 She answers in Spanish I am a bilingual and a bi-cultural girl. At home, my dad never spoke to me in English and I went to school in English. Latin is in me because of my family. I identify with 2 cultures perfectly, none more than the other one.
In the movie, these groups of friends are together because of their love of science. The love of both cultures comes from your home, your traditions. What do you prefer? I love what I do, I cannot change that for anything in the world.
Items that mention CMU
Big Hero 6: Interview with Genesis Rodriquez AKA Honey Lemon! #BigHero6 #MeetBaymax
BIG HERO 6 Interview: Meet Baymax
I love to be on film, even if it is animation. My mom always said that I was going to make it, she gave me the confidence.
For me the biggest thing is to be on film, whether it is live action or animation, as long as I am on film. What was the hardest and the most fun scene to play on Big Hero 6? The most difficult was part of the actions scenes because you have to stay still and make it like you are falling off a building. My best part, but my favorite scene, was when the team is trying their gear with the Butler. My favorite scene for Honey Lemon is her introduction.
What would have been your super power? If I would be have a super power it would be, to be able to communicate with anyone in the world. I am a lighting artist!
Big Hero 6: Articles Mentioning CMU
How long did you personally work on the film?: A little over 4 months. Which of the scenes that you worked on are you most proud of? My favorite scene that I worked on is when Hiro cries for the first time… because that scene made me cry!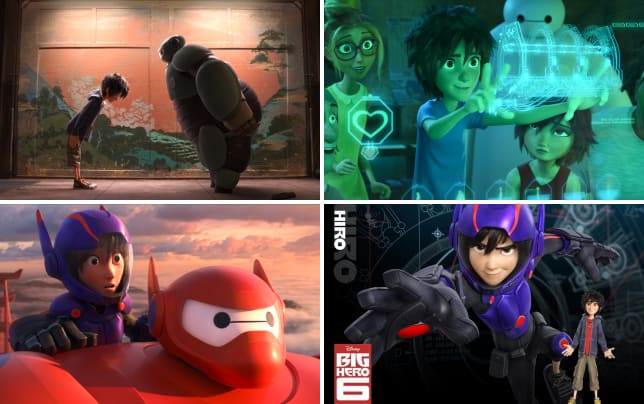 The tears were really hard to do! I think watching it with my friends and family.
"Big Hero 6" Review (Spoiler Free) and Interview With Cheryl Davis!
I did not, not on this one. He and the other director, Don Hall, were really awesome. What are you working on next?: Favorite scene in the movie no spoilers: I love the sequence when they fly.
Do you think that Big Hero 6 will be as popular as Frozen?: Did you see Big Hero 6? Did you like it? Did you learn anything from my interview? Any other comments or questions? Thanks for listening and have a magical day! In addition to her enthusiasm for Disney, Ruby enjoys singing and writing.